We have already been able to transfer the amount for the first part of phase 1 (foundation and walls) of the nursery section to Uganda.
So the foundation could already be started. The construction progress of this phase is documented on the series of pictures.
                                                  The building team breaking the ground for the construction works to start                                          
                                          Builders making the very initial settings of the building corners as a critical starting point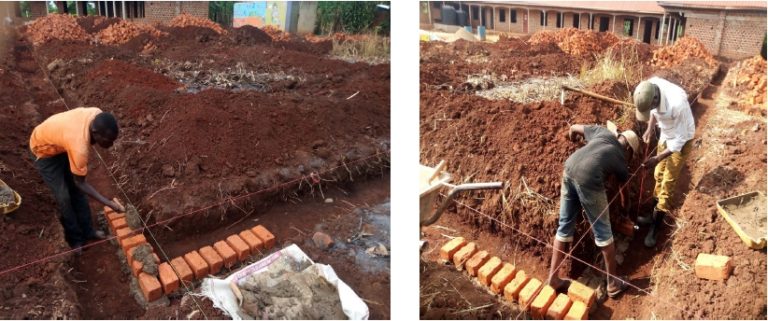 The building team keenly starting to elevate the corner points

                                                  Now the two points are connected and the building starts to take its shape
In the series of pictures below you can already see the completion of this first important construction phase for the nursery section.